Capturing Priceless Moments & Memories
Candid Moments Are Storytellers at Heart.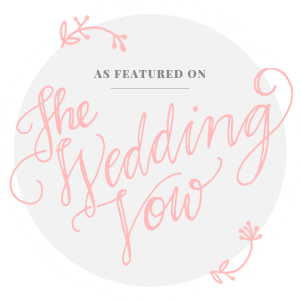 ---
+ FEATURED FILMS +
---


+ OUR REVIEWS +

Julian went beyond professional to help my wife and I to video the highlights of the wedding. To make sure we got what we need, he made alot of effort to know us better as a couple first - each meeting felt like we were old friends catching up. The final product was way beyond what we asked for and the service provided by Julian and his team is amazing. Highly recommendable if you need one who really knows your needs and wants for videoing services. Thank YOU Julian for everything!

Vincent Tan


December 1, 2019

We are very lucky to have worked with Julian. He has been very professional, accommodating and fun throughout the entire process. We loved how he captured all the beautiful moments on our wedding day and piece them together so well! We met up a few months before our wedding and talked through some ideas we enjoyed most about a wedding video. He was experienced enough to share with us what could and could not be done. He was also very accommodating to suit our needs and styles. Just a few weeks before our Big Day, he met us again and finalise with us the actual day program. He even went to recee our hotel venue and took a few shots before our actual day shoot. Julian is not just any other videographer but one who is skilled and experienced, takes pride of his work, cares for his clients, willing to go to the extra mile, and most importantly sincere and genuine. I would highly recommend his services to anyone considering a professional videographer. We received a surprise, thoughtful customized gift at the end too! (:

Ci Hui


October 14, 2019

It was a pleasure working with Julian. He has been professional through the entire process. He was great in his work and most importantly managed to capture the essence of what we wanted our video to have. He was easy going, adventurous and was willing to experiment with different shooting styles. Would more than highly recommend his services to anyone considering a professional videograpgher .Keep up the good work!

Nicholas Lim


October 14, 2019

Julian is professional and dedicated to his work. He made us feel comfortable in front of the camera. His work turned out above expectations and we will definitely recommend his service to our friends!

April Phang


October 14, 2019

Previously from Beyond pictures, I've worked with Julian to videograph my wedding on the actual day. He is passionate and super reliable. The end product was exactly what I've wanted. I would highly recommend Julian.

Jelyn Ng


October 17, 2018

Highly recommended! It was a pleasant experience working with Julian! We loved how he captured beautiful moments in our wedding ceremony and how he managed to piece them together so nicely! Loved every bit of it! Plus he's a great guy to work with! 🙂 5 Stars! ⭐️⭐️⭐️⭐️⭐️

Cheryl Wong


October 16, 2018

Wellllllllll, Candid Moments Cinematography takes the candid to the next level, professional and photography skill that u Won't event know his there Hahaha.

Mia Seng


September 13, 2018
---
Something is wrong.

Instagram token error.